One winter day in 1949, Walter Chandoha (1920-2019) was returning home when he found a kitten lost in the snow. He took it to his house and this changed his life forever. The cat was very calm but at a certain time of the night he would go crazy and start jumping in a cat ritual that it repeated every day.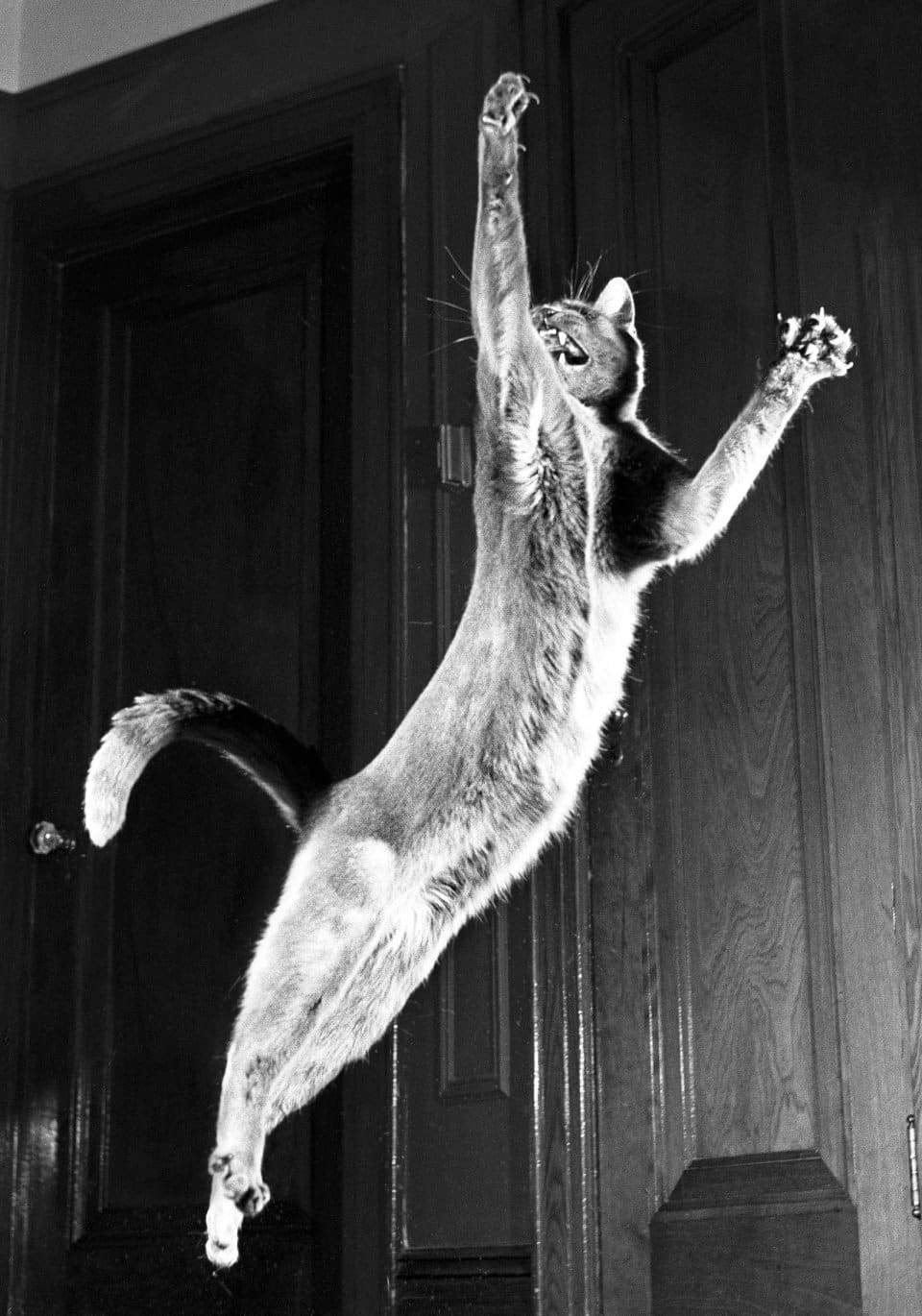 The Crazy Cat
Chandoha took a series of photos of him and sent them to various newspapers. At the time, he was trying to make a living as a freelance photographer and was surprised when his photos of the cat were very well-received.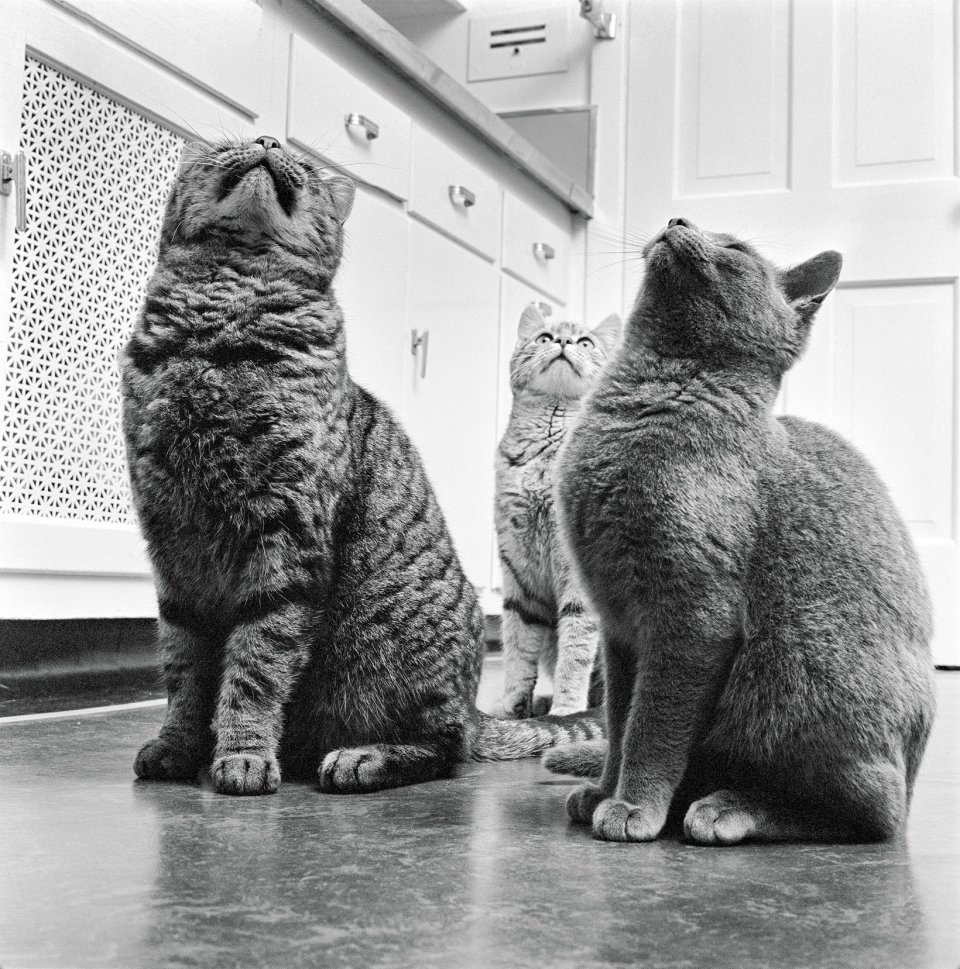 The Start of His Livelihood
So he decided to specialize and start a career in photography and was unanimously recognized as the best pet photographer later on. This recognition has even more merit today because photos of cats and dogs are a genre unto themselves in the field of photography.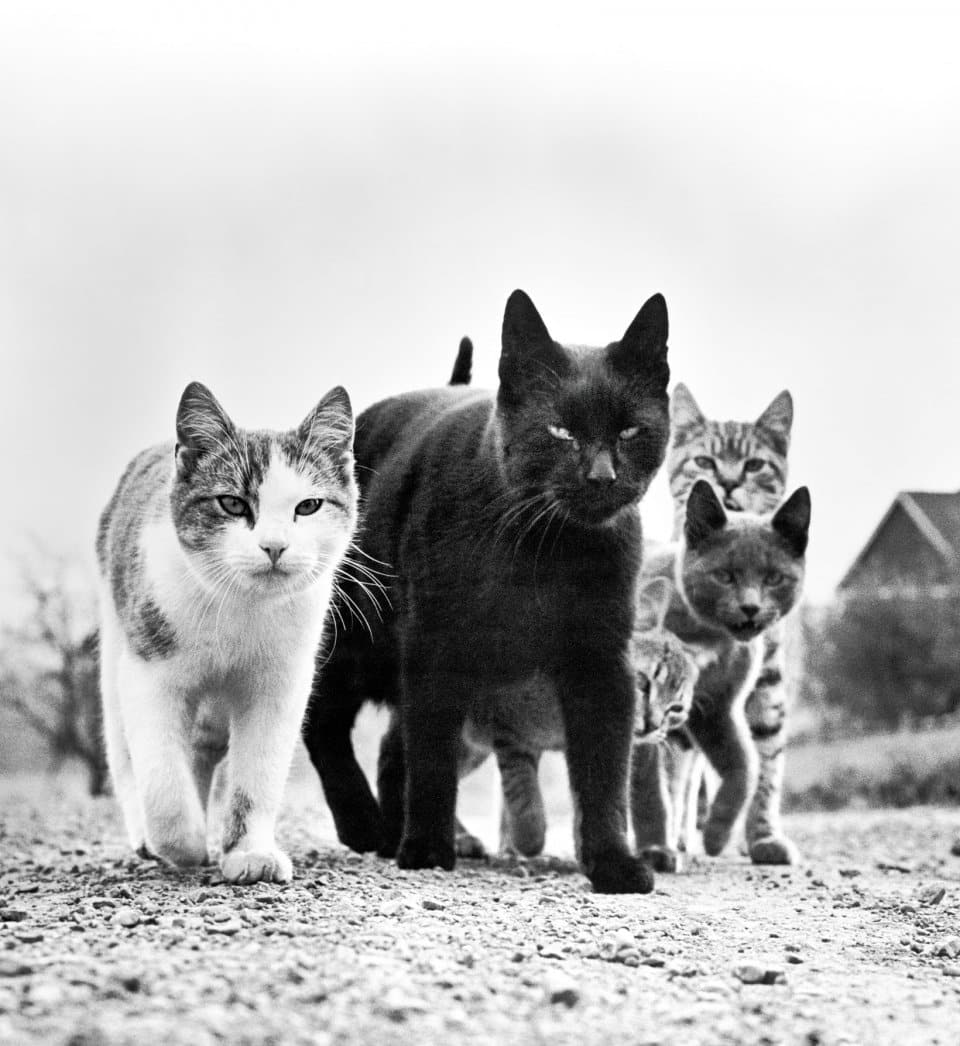 A Little About His Life
The son of Ukrainian immigrants, Walter grew up in New Jersey where he got his start in photography in one of the many amateur clubs that proliferated in the 30s, 40s and 50s in the United States. In those clubs he learned photography and developed the photos which he took.
A Patient Photographer
Cats and dogs of all species and entire litters of kittens paraded through his studio, and he patiently photographed them until he found the perfect pose.
Family Business
Although he was the photographer, his family was part of his studio. His wife was a fundamental part of the business and his sons and daughters often served as models and their faces ended up next to a cat or a dog in advertisements in the largest magazines in the United States.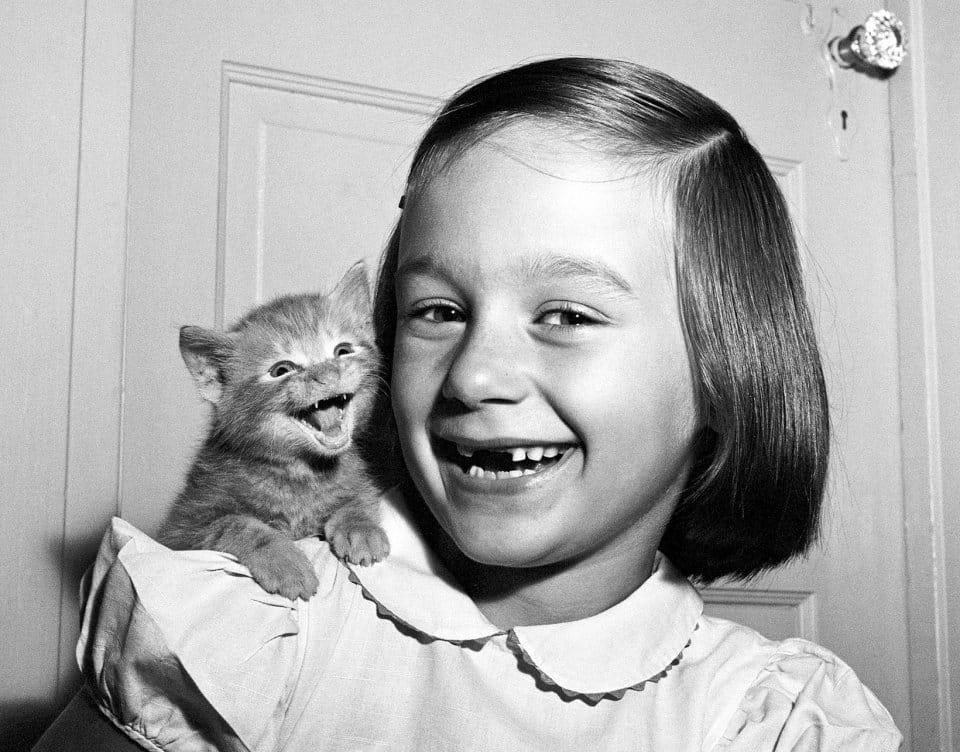 Chandoha Books
35 books with his work have been published since 1951 and his archive has more than 200,000 photos of cats, dogs and other species. The publisher Taschen has compiled his best photos in two volumes, "Cats" and "Dogs", that condense seven decades of him photographing the animals he loved the most.